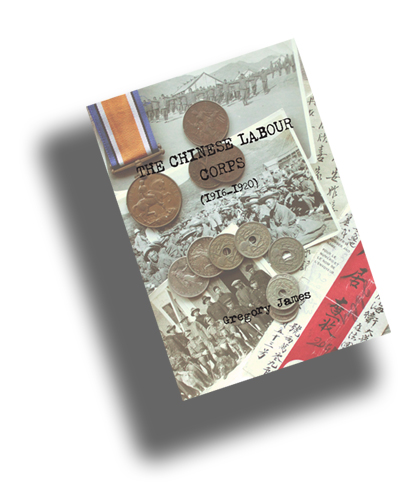 THE CHINESE LABOUR CORPS (1916-1920)
"An awe-inspiring account superbly written … an invaluable work that should be on the book-shelf of anyone interested in the Chinese Labour Corps, our allies, or simply World War I" – John Mussell, Medal News, March 2014.
"The author … has researched the subject meticulously and presents his work in a very readable and pleasant style" – Steve Verralls, www.frontiermedals.com.
"An in-depth academic study, long overdue … [which] brings into sharp focus the important role the CLC performed and offers a fascinating insight into this intriguing aspect of the Great War" – Paul Read, ww1centenary.net/2013/12/05/ww1-books-the-chinese-labour-corps-1916-20/.
More observations from readers: "a work of excellent scholarship" – "a very splendid book and well worth reading" – "an impressive research resource" – "certain to be the standard authority on the CLC and I can't imagine anyone bettering it" – "exceptional research" – "what an amazing book!" – "magnificent" – "a comprehensive history of a fascinating topic" – "a great achievement" – "a good buy" – "an invaluable addition to my library" – "authoritative history" – "a real asset" – "so much material!" – "the thorough research is a genuine marvel" – "the definitive work on the subject" – "an absolute must for anyone interested in the Chinese Labour Corps" – "the book you need – ten years in the making, incredible in its detail" – "superb reference" – "a massive undertaking and a great accomplishment" – "an incredible amount of well-documented research"
For more information, please click here.